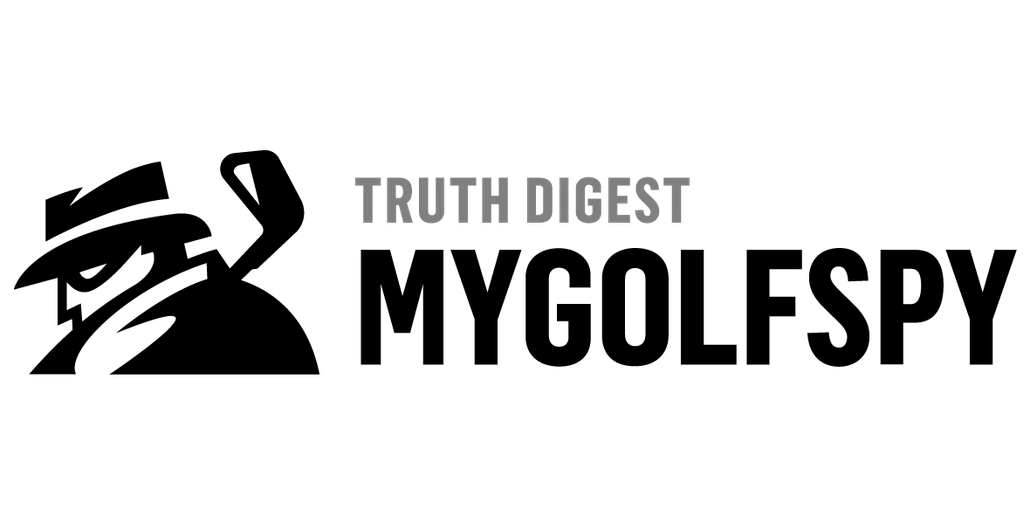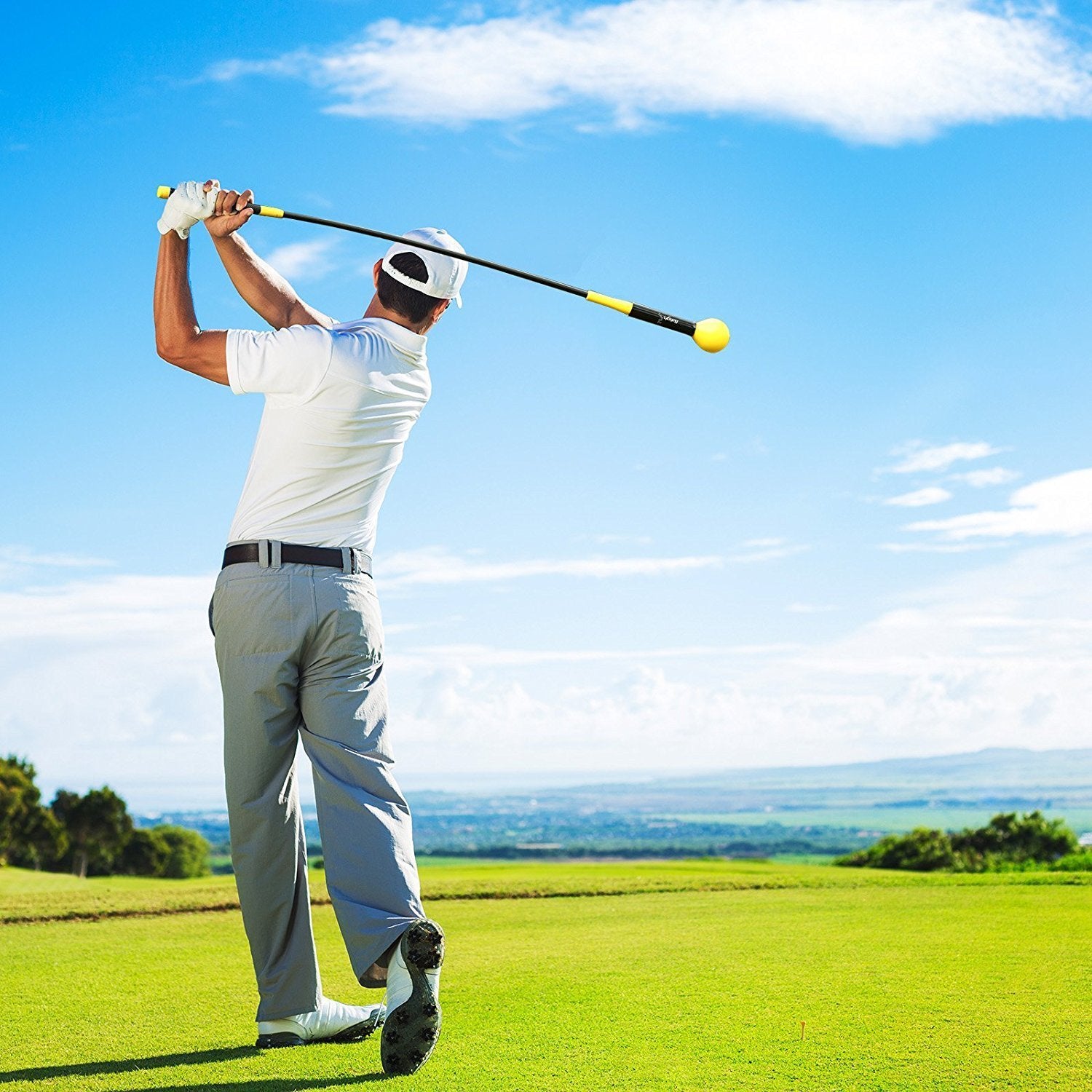 Unlock The Hidden Distance And Consistency In Your Swing Using the Power Flex™ Golf Swing Trainer!
10-20 swings a day will improve swing tempo, strength, and flexibility.
​Easy to use - simply "swing" the Power Flex back and forth continually without stopping at impact position, as if swinging to a metronome​
Fights slices and promotes the ideal swing path​
Low-impact stretch for pre-round warm-up​
Fits easily in your golf bag – legal to carry on the course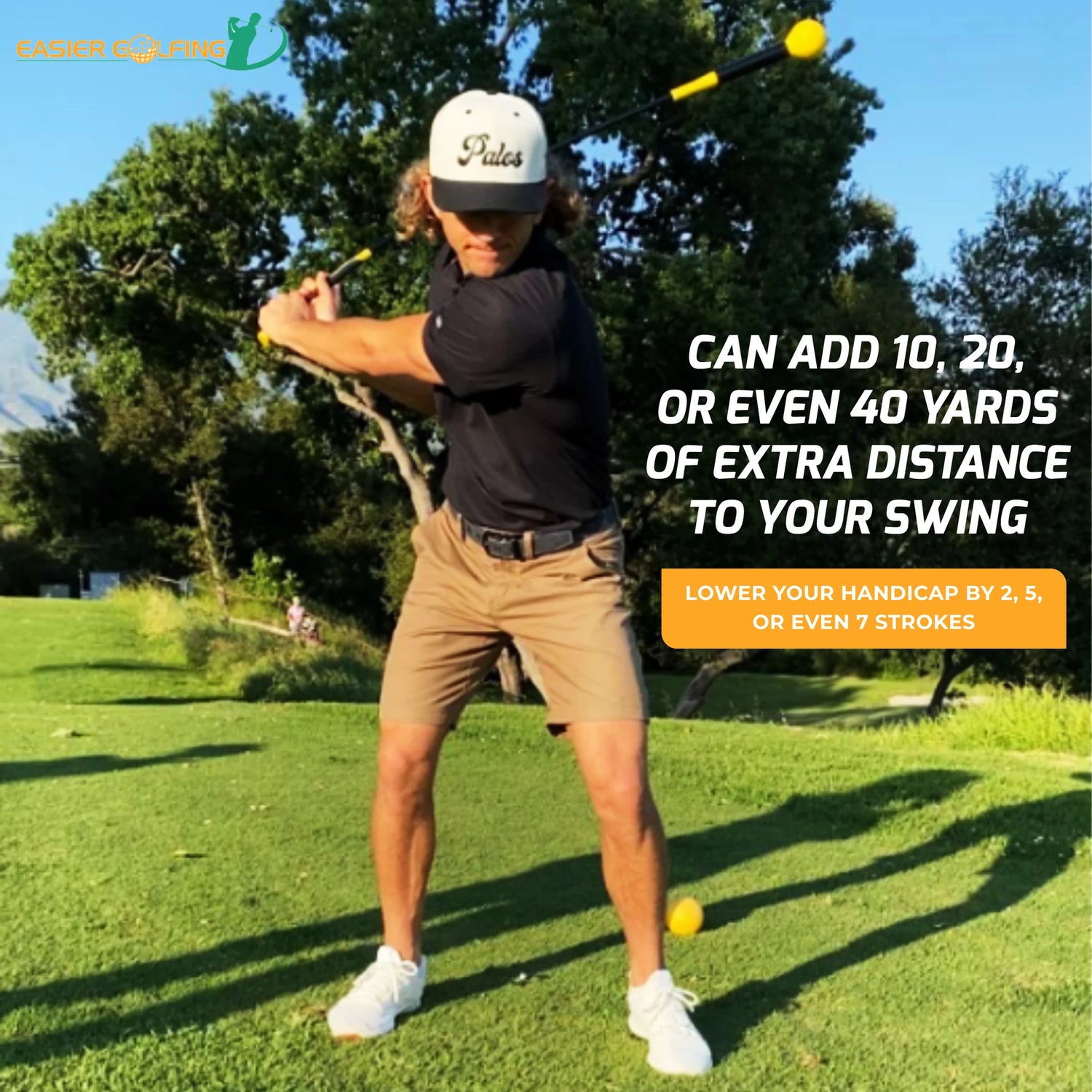 PowerFlex Benefits
✔  Durable fiberglass and polyurethane construction means it lasts for years of daily use…
✔  Builds strength, increases flexibility, and reduces injury - both on and off the golf course…
✔  Gives you instant feedback and correction on your tempo – so you can quickly and easily develop a "buttery smooth" laser-accurate swing
✔  Can be used indoors during bad weather (10 – 20 swings a day is all it takes to find and maintain that perfect tempo)
✔  Can be used by left or right-handed players
✔  Best-Selling Swing Trainer: Read the over one thousand 5-star reviews below!
✔  Available in two sizes – Standard Trainer and Small Trainer. Standard is ideal for most Golfers over 5'5".  The Small is ideal for most golfers under 5'5" and Juniors.
Collapsible content
Should I choose the Standard 48" or the Small 40" trainer?

If you are 5'5" or taller, please order the Standard size trainer.  If you are under 5'5", please order the Small trainer.  
Shipping: How fast will I receive my order?

Most orders will ship in 1-2 business days from our US warehouses in California and Pennsylvania.  Orders normally arrive in 2-5 business days.  Please email support@easiergolfing.com if you experience any issues with your tracking or delivery. 
Will I receive any training material on how to use the Power Flex?

Yes.  Once you place your order, you will receive an email that includes a video and a document to help you get started.  Please email support@easiergolfing.com if you don't receive the email for any reason. 
Is the Power Flex legal to carry on the course?

Yes, it is.  It is completely legal to carry on the course and doesn't count towards a club in your bag either. 
What if I'm not satisfied with the Power Flex?

It is rare for us to receive returns other than customers purchasing the incorrect size.  However, you will have 60 days risk-free to try it out and see if it works for you.  Contact us at support@easiergolfing.com to initiate a return and receive a full refund.  You have nothing to lose!
Are there any differences between the various color options?

No, we just offer different colors for variety and preferences in look but the trainers are exactly the same otherwise. 
I am left-handed. Will it work for me?

Yes! The Power Flex will work for left-handed golfers as well.  It works exactly the same for both right-handed and left-handed golfers. 
Is my purchase secure?

We understand the importance of security when shopping online.  We use a secure SSL connection on our website as well as services through TrustedSite that implement data protection and certifies our site connection is secure. Our business is also verified through TrustedSite as well.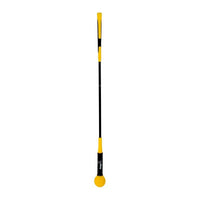 Power Flex™ Swing Trainer
$ 59.99 USD